Program Team
The Program Team oversees the UBC Beyond Tomorrow Scholars Program and works with each Scholar to identify their needs and support their transition and success at UBC through responsive and specialized programming.
Rohene Bouajram
Associate Director
As the Associate Director, Rohene Bouajram provides strategic leadership and direction on embedding equity and inclusion and advancing anti-racism in policies, initiatives and programming for students; such as the Beyond Tomorrow Scholars Program. Originally from Zimbabwe, she has studied in China and Finland and has an MA in Intercultural Communication, BA in Psychology and is certified as a Regulated Canadian Immigration Consultant (RCIC). Rohene has worked in areas related to equity, social justice and inclusion, intercultural dialogue, international recruitment, student program development, ethical engagement, crisis intervention, policy evaluation and teaches courses related to Canadian immigration legislation. With over sixteen years of experience in post-secondary and international education, Rohene has coached and advised many students, led multiple student-focused programs and teams at Canadian institutions, including UBC. Supporting Beyond Tomorrow Scholars to achieve their goals at and beyond UBC is considered an honour for Rohene.
Aida Mwanzia
Program Manager
As the Program Manager for the Beyond Tomorrow Scholars Program, Aida Mwanzia leads the development and implementation of programs and services that are intentionally designed to center Black students at UBC. After growing up in Kenya and the Gambia, Aida has lived on the unceded, ancestral and traditional territories of the xʷməθkʷəy̓əm (Musqueam), Sḵwx̱wú7mesh (Squamish), and səl̓ilw̓ətaʔɬ (Tsleil-Waututh) nations for over 10 years. During this time, she completed her Bachelor of Arts (honors) in Sociology at UBC, a Certificate in Immigration: Laws, Policies and Procedures, and she became a proud alumna of the LEVEL Youth Policy Program. With a strong background in programming, working with youth, and leadership development across a variety of organizations locally, nationally and internationally, Aida looks forward to fostering a tight-knit community that extends beyond UBC. At the heart of her work is a commitment to reclaim, reframe and reimagine narratives about IBPOC communities through transformative programs. She is excited to create new possibilities with each and every scholar in the Beyond Tomorrow Scholars Program.
Nicolette Richardson
Recruiter
As the dedicated recruiter for the Beyond Tomorrow Scholars program, Nicolette leads the recruitment and engagement of potential students, supporting their applications process. Nicolette earned an M.A. in Communication for Social and Behavior Change and a B.A. in Media and Communications (honours) from the University of the West Indies, where she also served as an Assistant Lecturer and implemented student-led strategies to encourage students to take control of their learning process and to engage with the material in new ways. During her time with the Jamaica AIDS Support for Life, she led a 9-member research team to historic healthcare advocacy and policy reform. And her volunteer activities over the years have encompassed various initiatives that include support for youth at risk, the empowerment of women and reduction of poverty. Nicolette is a firm believer in the power of communication through storytelling and is a former journalist and founder / chief conversation starter on the platform The Grownup Millennial
Jackie Obungah
Program Advisor
As the Program Advisor for the Beyond Tomorrow Scholars Program, Jackie Obungah supports and coordinates programs, services, and projects which advance and sustain strong connections to Black student communities and organizations. Her position is based on the UBC Vancouver campus. Jackie was born and raised in Kenya, moved to Canada in pursuit of her BA in International Development (major) with a minor in Global Literature and Gender Studies from Simon Fraser University. Jackie has a background in nonprofit administration, academic advising, grant management, event planning, communications, youth work and community building. She is particularly intentional in fostering and building meaningful community and solidarity between Black and Indigenous youth in her immediate community. Outside of the day-to-day work landscape, Jackie co-runs the Black Youth Initiative project and supports various endeavors of the Black community in Vancouver. Jackie is ecstatic to be a part of the Beyond Tomorrow Scholars Program and support the incredible scholars through this journey.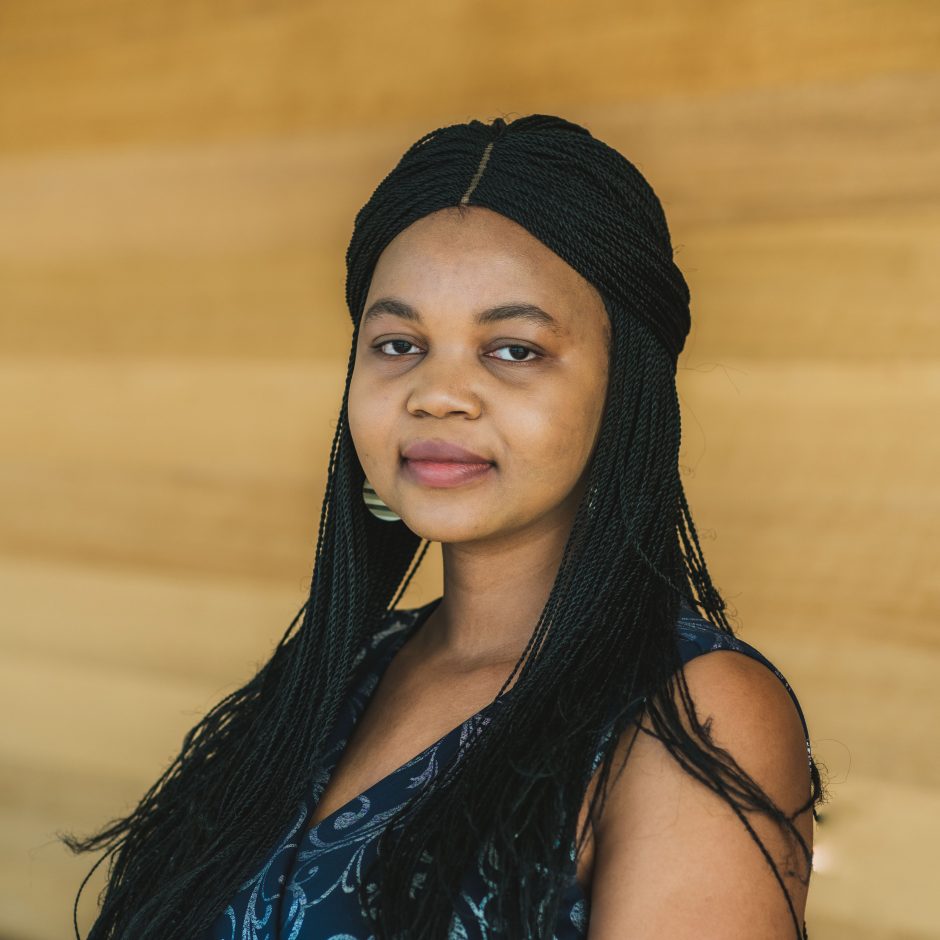 Loise Mbugua
Program Advisor
As the Program Advisor for the Beyond Tomorrow Scholars Program, Loise Mbugua collaborates with units across both campuses (UBC Vancouver & Okanagan) to coordinate and implement services, supports and programs to support the success of Black students. Her position is based on the UBC Okanagan campus. Coming from Kenya, Loise completed her Bachelor of Commerce studies majoring in Accounting at McGill University. Loise joins the team with lived experience as a scholar in the Mastercard Foundation Scholars Program. With varied professional experience that includes organizing events for undergraduate scholarship students, participating in scholars transitioning from post-secondary to the work force, and supporting organizations in a more operational and capacity; Loise hopes to use her experience in providing guidance, support and thoughtful advising to the BTSP Scholars.
Amandus Mashamba
Associate Student Recruiter Advisor
Amandus is a dedicated recruiter-advisor for the Beyond Tomorrow Scholars Program (leave coverage) leading strategic recruitment, advising and support of prospective students. Amandus holds a Master of Educational Administration and Leadership from UBC (Vancouver campus) where he extensively focused on transformative learning and juxtaposition of neoliberal policies and social justice in public education systems in British Columbia and Tanzania.Born and raised in Tanzania, Amandus earned a Bachelor of Education, and worked as a teacher and project manager in the country for five years before moving to Canada in 2018. Afrocentric perspectives such as Ubuntu and intersectionality framework have always guided his work and worldview. Amandus is actively involved as a community organizer/builder and works with Black-serving organizations to advance Black excellence and highlight their contributions in British Columbia. He is honored to be part of the Beyond Tomorrow Scholars Program, its success and that of the next generation of Black Canadian Leaders.
Contact us
If you're interested in partnering or learning more, please email us at beyond.tomorrow@ubc.ca.